Design and Technology
The study of design and technology seeks to prepare students to participate confidently and successfully in an increasingly technological world; and be aware of, and learn from, wider influences on design and technology, including historical, social/cultural, environmental and economic factors.
During Autumn term, our focus has been on World War 2. For our homework project, pupils have been creating a shoe box scene from the war. We have received so many fantastic entries.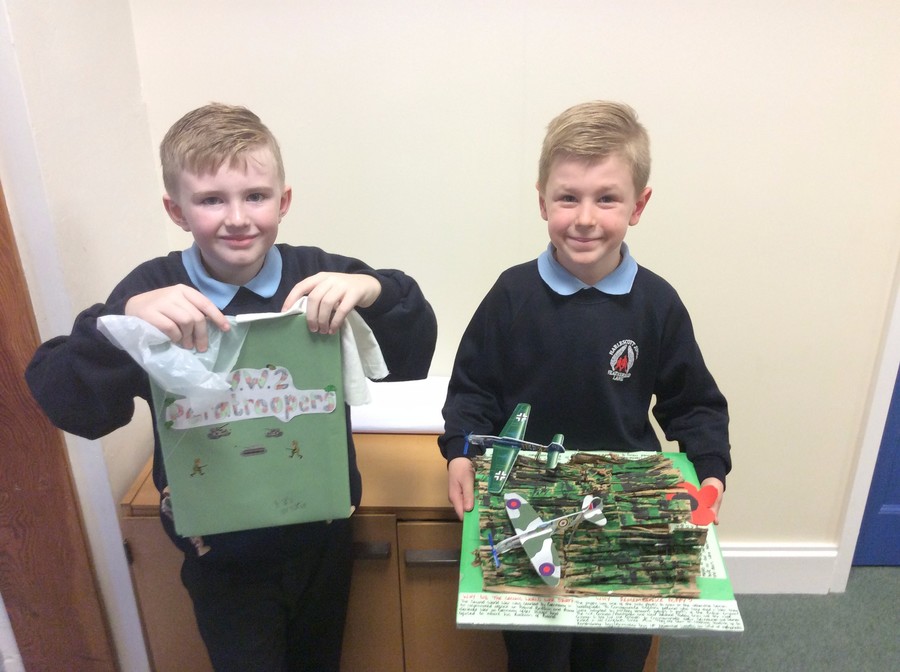 Alfie and Hugo produced amazing homework projects. Alfie created a World War 2 information booklet all about the role of the brave paratroopers, which even included two figures! Hugo's project of an aircraft hangar was also very effective. HJS staff were particularly impressed with the facts written to accompany his structure. Fantastic work! Well done boys!