What is Sustrans? - 'We are a leading charity enabling people to choose healthier, cleaner and cheaper journeys by helping people to travel by foot, bike or public transport for more of the journeys we make every day. Sustrans makes smarter travel choices possible, desirable and inevitable. It`s time we all began making smarter travel choices.'
Last week we held a bling your bike competition set. We had many great entry's with even more creative ways to bling up your bike. The winners were Peyton and Kaidee!
Here at HJS we work alongside 'Bikeit', allowing children to take part in various activities to give them the skills and confidence they need to travel using their bikes and scooters.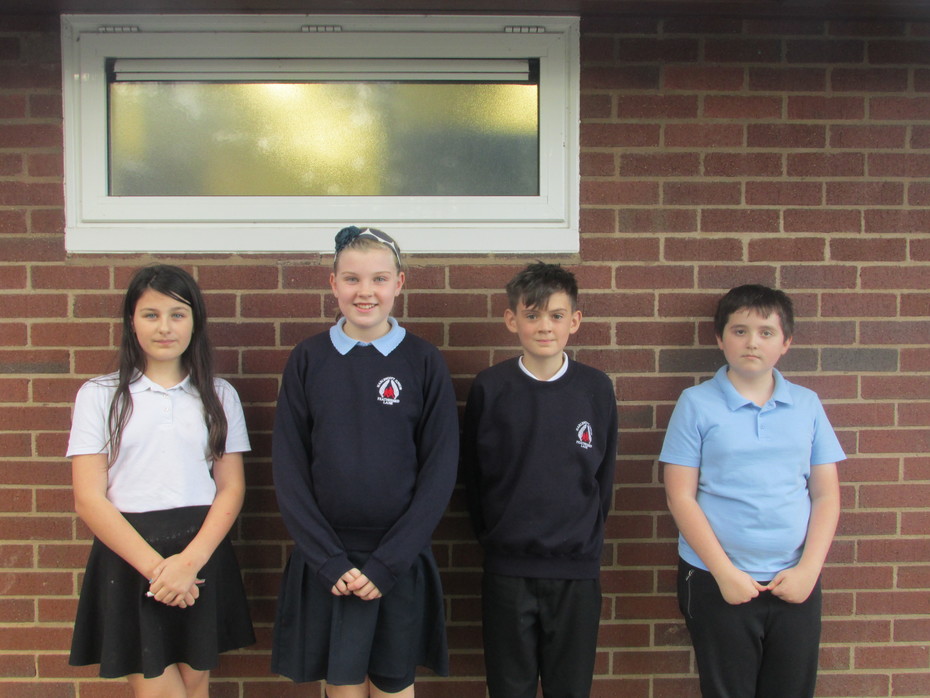 Our 'Bike It' Crew
Please click here to view possible cycle routes and to find out more information on the best ways to bike or scooter to school.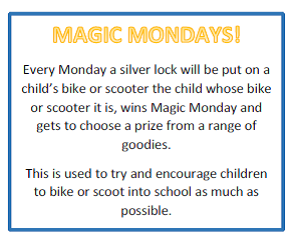 Magic Mondays winner!
Well Done to Cody for winning!